Wine has been made at the Castillo Perelada since the Middle Ages, as shown in several documents and parchments from the period to be found in the library. When Miguel Mateu bought this ensemble of monuments in 1923, one of his primary objectives was to revitalize the wine producing tradition, a tradition that is more alive than ever these days and which has incorporated the most modern technology to create wines that make full use of the nuances of the soils and vines of the Empordà.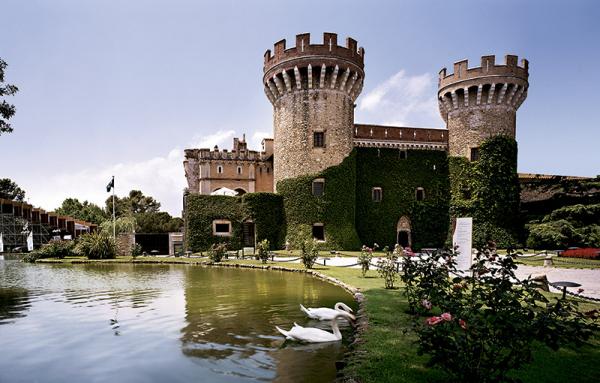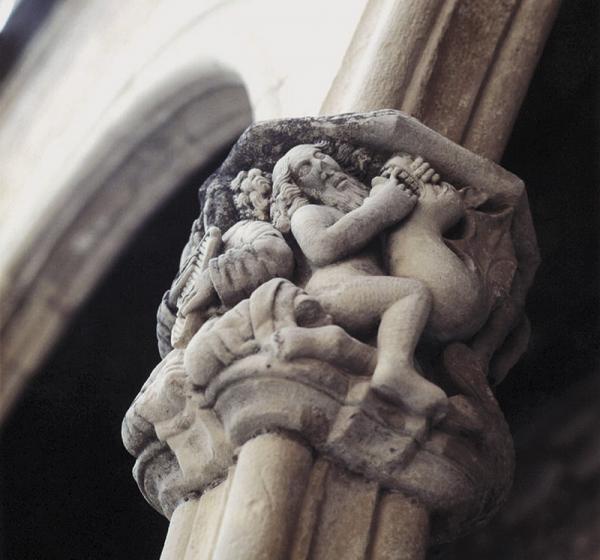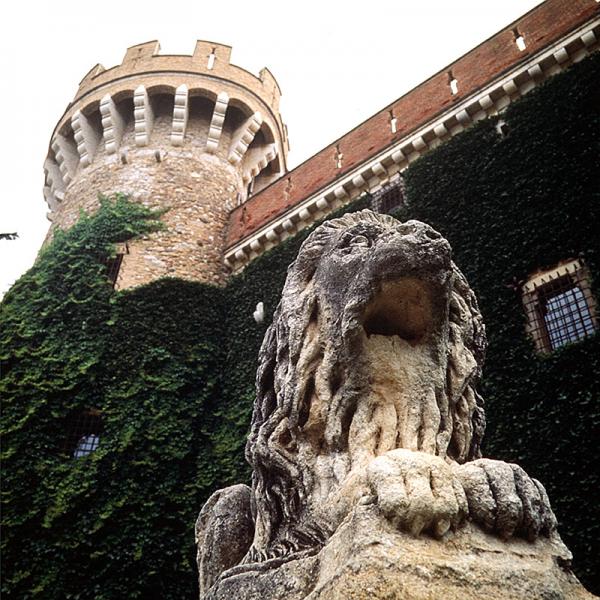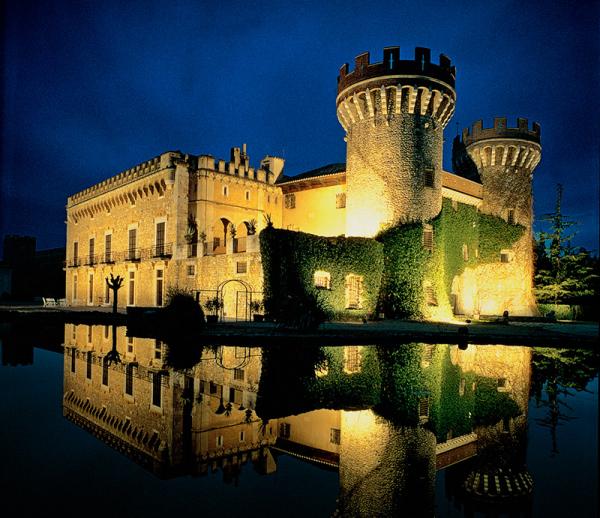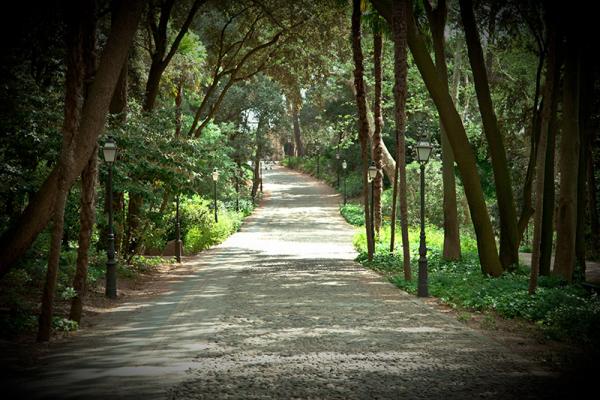 With its origins going back to the Middle Ages, the grandeur of the Perelada Castle makes it one of the most emblematic landmarks of the Empordà. The East wing of the castle is fortified, with two impressive towers at the corners. The image of these two towers, reflected in the nearby lake, has become the symbol of the wines and cavas of Perelada.
The village of Peralada stands in the centre of the Empordà plain. It is one of the historical centres of the region. For three centuries in the Middle Ages it was a county town, the first Count being Francesc Jofre de Rocabertí i Pacs, Viscount of Rocabertí.
The Rocabertí family's first castle was destroyed by fire in 1285. They then built a new castle outside the town walls, which is the one we see today, set amongst its splendid gardens and a Carmelite monastery, which itself has one of the few Gothic cloisters in Catalonia as well as a Gothic church.
In 1923, the Peralada Castle site was purchased by Miguel Mateu Pla, one of whose greatest dreams was to revitalise the oenological traditions of the area. In the Perelada Castle, winemaking is an activity that goes back to the 14th Century at least, a fact which is supported by several documents and parchments of the period, kept in the castle library. The Carmelite monks built the convent bodegas at that time, producing wine for the Peralada County using the grapes from the important vineyards in the area. 
A great lover of art and culture, Don Miguel decorated the castle with his collections of sculptures (mainly medieval and renaissance), altarpieces, tapestries, furniture, paintings, coins, glassware, ceramics etc, all of them pieces of incalculable value. He also enlarged the convent library which currently contains around 80,000 volumes, including illuminated manuscripts, gothic manuscripts, over 200 incunabula, chronicles and other bibliographical treasures.
The monastery also houses a Wine Museum which has certain elements of the original wine cellar on show as well as an historical collection of 750 pieces which shows the development of wine-making through the ages.